you'll never workout the same, again!
WE GUARANTEE
Wheter You're at a beginner or advanced fitness level, have
15 Minutes or 60 minutes to workout
you've never witnessed or experienced more powerful, fun and challenging 15 minute workouts in your life.
BOX IN 15 puts your muscles into complete metabolic confusion and burns the most calories and fat as humanely possible in 15 minutes. Each exercise in every program is strategically placed to make the one before it 10x more effective.
No matter your shape, size or fitness level. BOX IN 15 will work for you!
BOX IN 15

IS FOR YOU IF
You're frustrated with losing weight whether it's the last stubborn 5lbs. or even 50 plus pounds. Losing weight is not easy…IT'S NOT YOUR FAULT!
You want a time killing workout that burns fat off your entire body and fits into your Busy Lifestyle.
You want to: lose weight fast. Sculpt Muscle. Boost Energy. Flatten Your Belly. Look Great
You want a plan that's guaranteed to make your friends and family say, " WoW! What have you been doing? You look amazing!"
You want to feel confident and pretty in your clothes, at meetings or a special engagement.
You do spinning, barre', pilates and yoga but you still can't reach your goal.
You're tired of doing copycat workouts that say do "10 of this and 10 of that!" just to sell a program. You know the workouts: 10 burpees, 10 mountain climbers, 10 push-ups, 10 jumps and repeat…so basic, anyone can teach this.
You have a heavy bag hanging in the basement or a stand up bag in the spare room and you don't know what to do with it.
You want the same workouts that top models, wealthy women and celebrities do with their star trainers without paying $200.00 just for 1 workout.
You've read that boxing is the most effective, fat burning workout that will give you a complete lean body without the bulk in record time.
You want to try a workout that's fun and new.
You've tried a fitness class that punches in the air but you want to do real boxing workouts.
You've read that scientific studies show that combining high intensity short burst with body sculpting resistance training will give you the best results.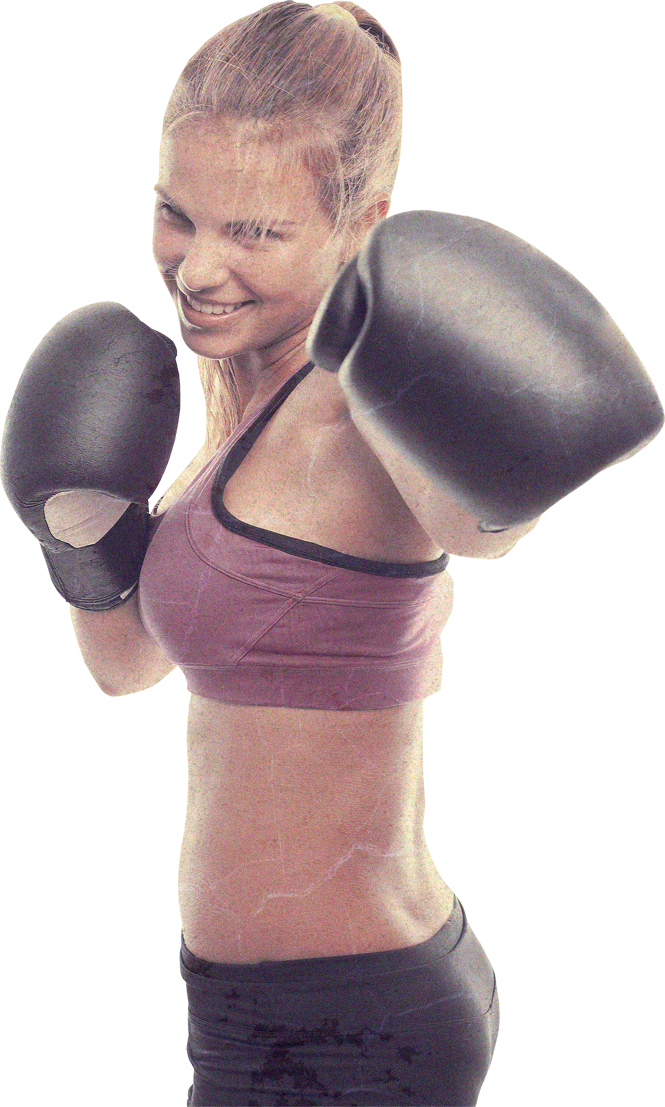 WHY IS BOX IN 15
REVOLUTIONARY?
BOX IN 15 is a Powerful and Revolutionary Home Workout System that COMBINES Metabolic Boxing Workouts and Slim Smart Weight and Body Resistance. There is no home fitness plan on the market that is more challenging or effective than Box IN 15 – Guaranteed.
Box in 15 super 1,2,3 punch
(boxing workouts that target your core,
lower, upper and total body)
(beginner and advanced workout circuits for lean
arms, sculpted legs, cute booty and sexy abs)
3

Now, That You Have All The Workouts
You'll Need To Shape, Tone, Sculpt &
Burn Fat Anytime...FOREVER!
Here's Your Final Knockout Punch to Your 1,2,3
Knockout Body!
TOBY teaches you how to do every punch and gives you a bonus workout that works your entire body from head to toe. Arms, shoulders, bum, legs, cardio, abs…it's all in this workout. Toby will FUSE BOXING AND WEIGHT RESISTANCE EXERCISES to give you a complete total body workout.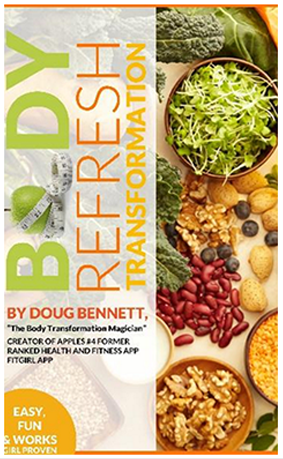 Testimonials

"Box In 15 has both transformed my body and sky rocketed my energy to run my company while still being an active mom for my 2 kids. I've seen more results in just 15 to 30 minutes a day then when I was going to the gym for an hour. I absolutely love this program."
CHELSEA ORR
Founder Of Chel Bella

"I've tried everything from Barr, Pilates to Spin Class and nothing compares to "Box In 15 Workouts". I love the fact that when I'm at home or the gym I can just play the videos and within 15 minutes I'm dripping in sweat as if I just ran 6 miles. These workouts are so challenging and fun! I've recommended " Box in 15" to all my friends."
JEN SAYER
Mom Of 2 And Executive
HEAR MORE GREAT
TESTIMONIALS
Individual Results will vary. All ladies used the entire program
to achieve great results.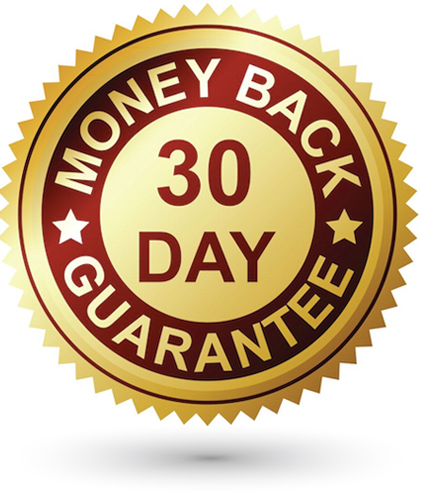 30 DAY MONEY BACK

GUARANTEE
We know from our proven results, BOX IN 15 will help you get in the best shape of your life. Yet, it will take some effort and motivation. You have to use it to get results! Yet, for any reason you don't feel and look amazing within 30 days, which is unlikely. We don't want to keep your money.
Just send us an email stating, "You want a Full Refund." No questions asked.
We will return every cent back to you.
As our way of saying, "Thank You for Trying BOX IN 15." You can keep all the FREE Gifts ($90.00 Value) even if you want a refund.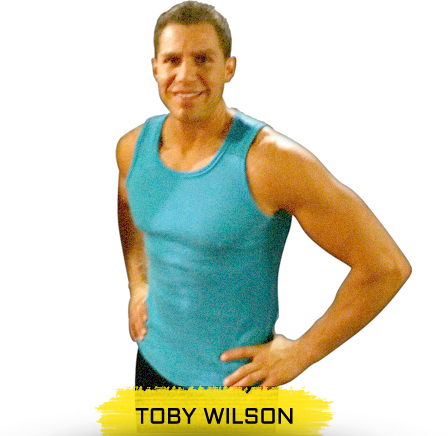 TOBY WILSON IS A PRO-BOXER
who fought out of the same gym as Marvelous Marvin Hagler, former middleweight champion. Toby trains Pro-Boxers for prize fights and busy women to lose weight and get into the best shape of their life. He'll prove to you why his boxing workouts are the best in the fitness industry. Each workout was tailored to make boxing both easy and fun to follow.
DOUG BENNETT IS A TOP AMERICAN TRAINER
former Division 1A wrestler, gym owner and father of 2 boys. He guarantees his 26 years of training pro-athletes, top models, busy executives, college athletic teams and pro-boxers has made him one of the most versatile trainers in the country. He's a top expert in all fields of pilates, boxing, wrestling, athletic training, nutrition and body building. He now wants to show you how his one-of-a-kind system which blends all exercise formalities into each workout has helped thousands of women just like you, transform their health and body.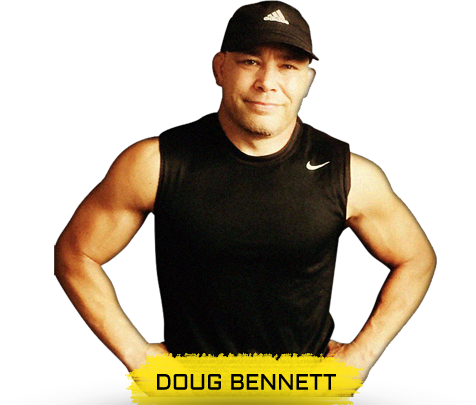 ARE YOU READY TO GET A KNOCKOUT BODY

AND LOVE YOUR WORKOUTS ?
Metabolic diet
17 Fast Paced Metabolic Boxing Workouts
16 Body Transformational Workout (beginner and advanced)
3 FREE Bonuses: Doug's 9 Boxing Fat Torching Workouts, Workout Calendar & Recipe Book